ThermoKey
Established in 1991, ThermoKey has been manufacturing heat exchangers of various types for over 30 years and is currently internationally known as the ideal partner for manufacturers of cooling units in the AC, Refrigeration, and Process Cooling fields (eg. Injection Molding).
ThermoKey exchangers range from finned-packed cores, unit coolers, liquid coolers and remote condensers both with round tube and aluminium microchannel technology.
All products are completely engineered, developed, and manufactured within the company, with the cooperation of international certification institutions.
Brand Details
ThermoKey is a tech-leader meeting the challenges of our time. ThermoKey is the first European manufacturer of heat exchangers and fan units using aluminium microchannel heath exchangers.
Microchannel technology allows a reduction of refrigerating fluid up to 65% and is compatible with GWP-free refrigerants, such as ammonia and propane.
ThermoKey offer Data Centre solutions for free cooling heat dissipation to substantially reduce mechanical cooling energy costs, with reduced water consumption.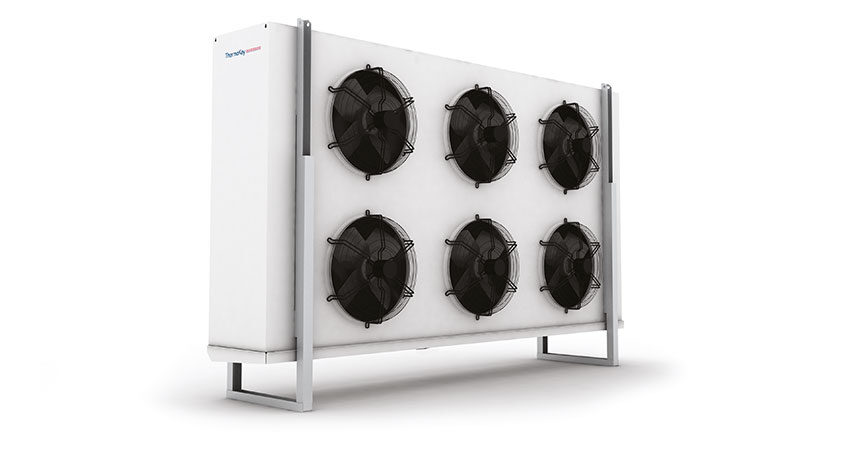 Specification/Products
Dry Coolers: Adiabatic Spray & Pad types available
Remote Condensers
Unit Coolers
Blast Freezers
Fruit Coolers
Custom Coils & Heat Exchangers