VENTS-US
VENTS™ is one of the world's leading Air Handling Unit and Ventilation equipment manufacturers, headquartered in Europe with 24 sales offices across 15 countries.
VENTS manufactures a comprehensive range of equipment for ventilation and air conditioning systems of any complexity.
The product range includes over 10,000 items for residential, commercial, and industrial applications as well as various target groups.
The company employs around 3,000 people in facilities covering more than 645,000 square feet of production space.
VENTS™ is proud to be a part of the BLAUBERG Group of companies based out of Germany.
Brand Details
Fresh, clean air and a comfortable environment are two things that no one should be without, whether in your home or business – the importance of ventilation cannot be understated.
Wide range of products: Air Handling Units, ERV/HRV's, Fans
Classic "Framed" construction and innovative "Frameless" modular construction
Hydronic/Electrical/Gas-Fired Heating & Hydronic/DX Cooling
Energy Recovery Wheels/Cores and Integrated Controls
AHU's are available in 14 standard chassis sizes from ~800 to ~50,000 CFM.
ETL-listed and Eurovent-certified.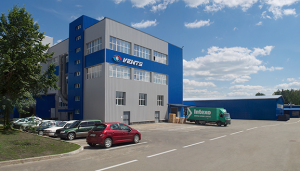 Specification/Products
Semi-Custom Air Handling Units
ERV's & HRV's: Single-Room, Residential, Commercial, Controls
Fans: Inline Booster, Radon Mitigation, Destratification, Axial Wall, Kitchen & Bathroom
Ventilation Kits & Air Distribution Products