Drake Refrigeration
At Drake Refrigeration, we strive to provide high quality, engineered cooling solutions to a variety of end markets. Our many years of experience gives us a large library of tools and configurations designed to solve even the most complex cooling needs. So whether you are crafting a private label brewery, creating luscious pastries, or launching a payload into space, Drake has the solution.
Brand Details
Headquartered in Pennsylvania, Drake Refrigeration, Inc. has been manufacturing process chillers since 1972 and offers a complete line or Air-Cooled & Water-Cooled Chillers from 1/4 ton to 200 tons.
The industries served include industrial, medical, food and beverage industry, and more. Drake continues to lead in manufacturing custom designed process chillers to meet a customer's particular needs when standard chillers won't work.
By maintaining a cost effective, rugged, dependable product line with many custom features, our client base has grown to include many more industries and applications.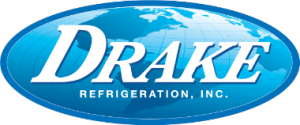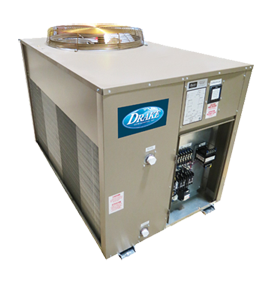 Specification/Products
Packaged Air-Cooled & Water-Cooled Chillers
Large Capacity Single Phase Chillers
Air-Cooled Condensing Units
Scroll, Screw, and Reciprocating Compressors available