Silent-Aire
Based out of Edmonton, Alberta, Canada, Silent-Aire is truly global in it's reach. We have successfully delivered our custom HVAC solutions across North America, South America, Europe and the Middle East.
Brand Details
Silent-Aire is a technology driven company that designs, engineers, manufactures and services hyperscale and edge data center solutions.
We specialize in creating solutions for the Data Center, Institutional and Industrial organizations. We provide systems for mission critical facilities, industrial/hazardous areas and many others. Our turnkey systems can be found in some of the world's leading data centers, healthcare and industrial facilities.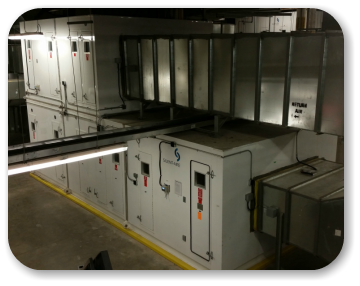 Specification/Products
Computer Room Air Conditioning
Custom and Packaged Air Handling Equipment
Commercial
Industrial
Indirect Fired Gas Air Handling Units
Heat Recovery Units
Design Build
Custom Controls