Steril-Aire
Steril-Aire is the unrivaled leader in the development of high performance UVC solutions for air and surface decontamination. Steril-Aire's UVC solutions eliminate a host of HVAC problems at the source. UVC technology is applicable to new installations, as well as retrofit projects – particularly well served by Steril-Aire's "Rapid Install Kit" (RIK).
4 Reasons Steril-Aire is STILL the best UVC solution:
Higher output means sustained cleaning

To inactivate the microorganisms that breed in biofilm buildup, you need a specific dose of UVC energy. Steril-Aire UVC Emitters are proven to sustain higher intensities over a longer period of time as compared to other brands.
Systems engineered to penetrate every recess

Steril-Aire solutions are designed to penetrate every corner and recess of cooling coils where microorganisms breed. Our installations are engineered to apply the right levels of UVC energy where it is needed to optimize performance.

Independent testing proves performance superiority

Independent testing has proven that our emitters deliver up to 7 times more energy than competitor products and last 4 times longer in the cool and damp HVAC environment.

Patented technology is often copied; never duplicated

Steril-Aire invented UVC for HVAC™ technology more than 20 years ago and has continued to upgrade it. Imitators have never been able to equal the original, which includes superior construction and engineering support.
Brand Details
Steril-Aire's science is ground-breaking, but their goal is simple: Continue to produce innovative, technological solutions, backed by science, that enhance our customer's image, save money and create a better environment to live, work and breathe. Steril-Aire, ISO Certified in both 9001:2015 & 14001:2015, launched UVC for HVAC industry in 1994 and remains the leader today. Steril-Aire are headquartered in Burbank, CA.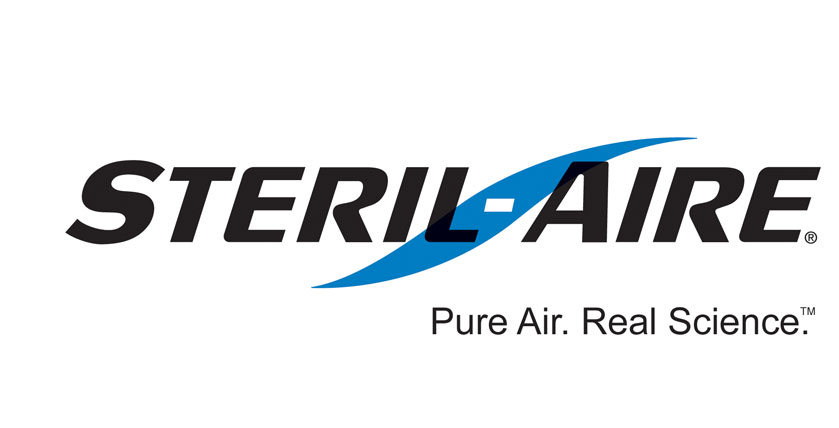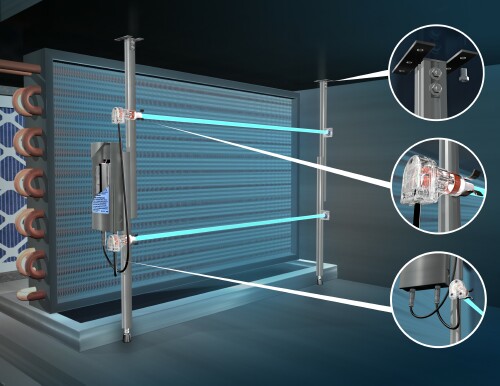 Specification/Products
HVAC Coil & Airstream Solutions
In-Room & Hand-held
Standard Applications: Commercial, Education, Hospitality, Airports, Residential
Specialized Applications: Health Care, Food Processing, Industrial, Indoor Agricultural Production (eg. Cannabis)