Ingenia Technologies
Ingenia is a leading-edge technologies company that specializes in the design and manufacture of high-quality air handling units, from fast delivery modular units to fully custom projects.
Ingenia's advanced engineering and manufacturing platform provides unlimited flexibility to adapt to all HVAC needs.
Comprehensive selection software enable us to provide quick turnaround on AHU selections, and 3D AutoCAD / REVIT models are available upon request.
Brand Details
Ingenia's roots go back well over 40 years, when owner Joe Racanelli opened his first company in the sheet metal industry. Ingenia have established themselves as THE North American quality reference for all air handlers' requirements, from traditional to fully integrated systems with controls and piping. Our fields of application cover health sciences (hospitals and research labs), pharmaceutical, education, food processing, office buildings, and industrial. We have also developed a strong expertise in niche applications such as museums, symphony halls, and jobsite assembled AHU's.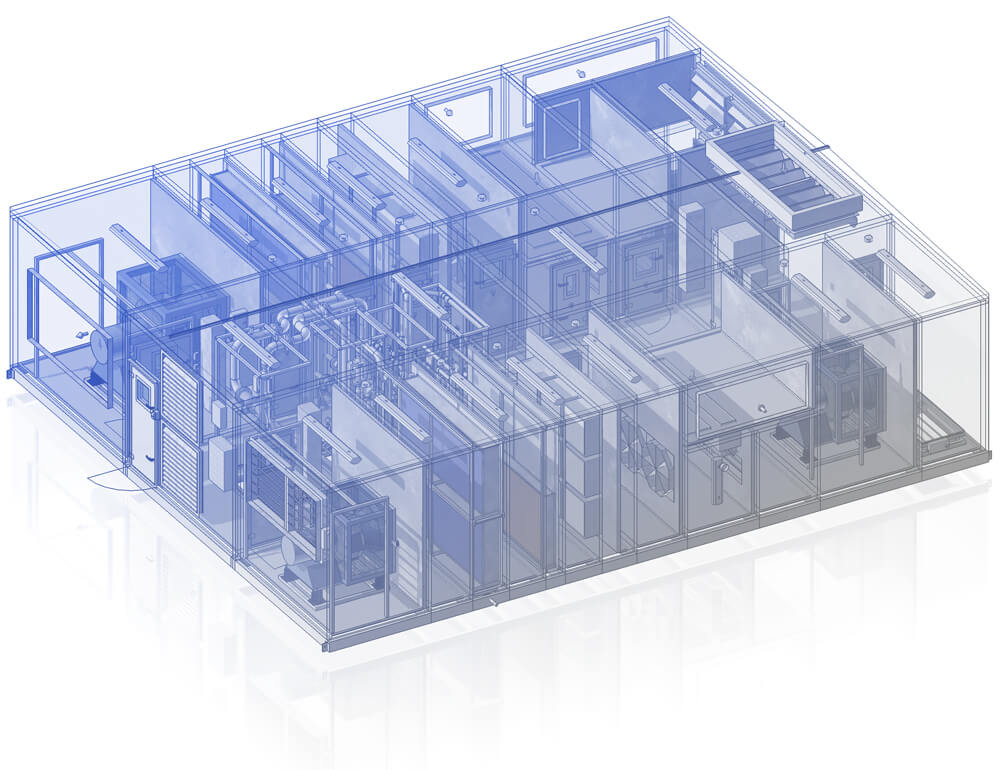 Specification/Products
Full Custom, Modular/Semi-Custom, Built-in-Place
Air-Cooled & Water-Cooled DX AC
Indirect or Direct Fired Gas Heaters
Heat / Energy Recovery
Hydronic piping manifolds or complete hydronic piping networks
Programmable Microprocessor controls
Water-Source Heat Pumps