AIR WISE
From their earliest days, Air Wise Sales Inc. has strived to exceed the demands of projects, engineers, and clients alike.
As a fully custom manufacturer of air handling units (AHUs), Air Wise are capable of building AHU's with a variety of configurations, components, and materials to meet all our customers' needs.
Brand Details
Established in 1989, Air Wise is one of North America's leading manufacturers of custom Air Handling Units. As a fully custom AHU manufacturer, Air Wise can build units for all environments and applications to meet clients' needs and design requirements. Air Wise is a wholly owned Canadian company, utilizing as many Canadian made parts and materials as possible. With our custom air handling units manufactured in the Niagara Region of Ontario and in Edmonton Alberta, Air Wise is ideally situated to ship and service our products locally and across Canada.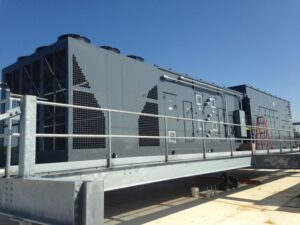 Specification/Products
Configurations: Fully Custom, Semi-Custom, Knock-Down
Heating: Direct & Indirect Gas-Fired, Hydronic, Electric
Cooling: Hydronic, DX, Evaporative, Dehumidification, Low Ambient (-40°C)
Energy Recovery: Plate, Wheel, Heat Pipe, Run-Around, Dual Core
Custom DDC Controls Packages & Factory Testing